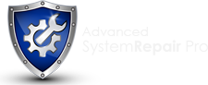 ---
Power of Proof!

Advanced System Repair, Inc. Third-Party validations certification is the best way to put the POWER of PROOF behind our claims. We are dedicated to testing our product to ensure we meet and go beyond the industry standard.
Power of Proof
Latest Lab Results
ASR Certification Testing
Advanced System Repair works with only the best and most comprehensive testing and certifications lab in the industry. Global leaders in research, testing, certification and real-time performance validation for security and custom solutions.
Real-time malware tests
Continuous monthly malware tests
Windows errors tests
Performance tests
Custom solutions tests and more
---
---
See our list of current certifications and new tests in progress for Windows 11
See our list of current certifications and new tests in progress Windows 10

Test Certifications that matter
Checkmark certified provides one of the most comprehensive testing and certification labs in the industry for over 15 years.

Downloaded this to try to get my cheap Beelink BT-3 to accept windows updates 1709 and 1803. Prior to acquiring this program, I tried refreshing the pc a couple of times, attaching thumb drives, downloading the updates and trying isolated installs. To no avail. Paid for unlimited figuring with a money back guarantee, if it didn't work, no harm no foul. Totally surprised. I have run the program 5 times now and it has enabled the BT-3 to digest the 1709 and 1803 updates along with all the others that wouldn't load. Now, to load it up on my 10 year old home build and see how much it is improved... Good stuff.

Christopher Murphy

Checkmark Certification
Malware Continues Testing
Only serious security solution rely on continous testing!
The purpose behind Checkmark Certified Real Time system is to allow continual testing of any given security solution. In addition to the baseline testing , periodic testing helps gauge a solution's overall worthiness and operability, continuous testing allows for more precise measurement of its capabilities and timeliness in detecting incoming malware.
Integration
The CheckmarkCertified program validates the functionality and performance of security technologies in a range of threat scenarios and actual use cases. The standard certification is geared toward consumer-based products through malware detection tests combined with system performance measurements.
Certification testing includes a sample set and performance measurements that are relevant to medium-sized businesses and branch offices. To qualify the solution must meet the baseline detection rate and also the minimum performance standard for protection within the RealTime Network.
See our Certification
Real-time malware testing
Global threat research
Relevant data
The Power of Proof
Tolly Group Third-Party validation is the time-tested best way to put the power of proof behind your marketing claims. As the premier independent test lab and provider of third-party validation services, Tolly has worked with virtually every major vendor and evaluated the most important products and technologies to appear over the past decade. And in many cases, The Tolly Group has tested these solutions not once but many times, tracking products as they evolve and markets as they mature. and reducing churn — and then help you put concrete optimization efforts in place.

The world's leading cybersecurity companies trust AppEsteem to help protect more than 2 billion people. Our AppEsteem partnership is built on shared values. And a shared, unwavering commitment to protecting consumers from cybercrime.:
Compliance Consulting. Receive unlimited compliance consulting from the experts
App Certification
AppEsteem Insider Program
They defend your brand against Deceptor apps
They share unrivaled investigative insight and intelligence
Benefit from putting consumers first.
Click here to view our certification

ASR is a Proud Charter Memebr of CleanApps.org
CleanApps - a place where members thrive and consumers are respected. Advanced System Repair proud Charter member (Charter members are the highest level members) of CleanApps (cleanapps.org), an organization dedicated to consumer privacy and industry compliance. CleanApps provides guidance and advocacy for industry leaders including Microsoft. CleanApps is committed to fostering an app ecosystem where consumers are respected. A safer and healthier internet depends on it.
View our membership status
CleanApps.org and members are dedicated to consumers safefty and privacy:
Understanding Laws, Regulations, and Policies Affecting Our Industry
Identifying What Issues and Regulations Are Importanty
Sharing Examples and Best Practices
Helping Developers stay compliant